Mobile Point of Sale (iOS & Andriod)
Drive street sales and check in guests with ease using unified Mobile and Point of Sale app built for tour, activity and transportation operators. Designed for Android and iOS phones and tablets.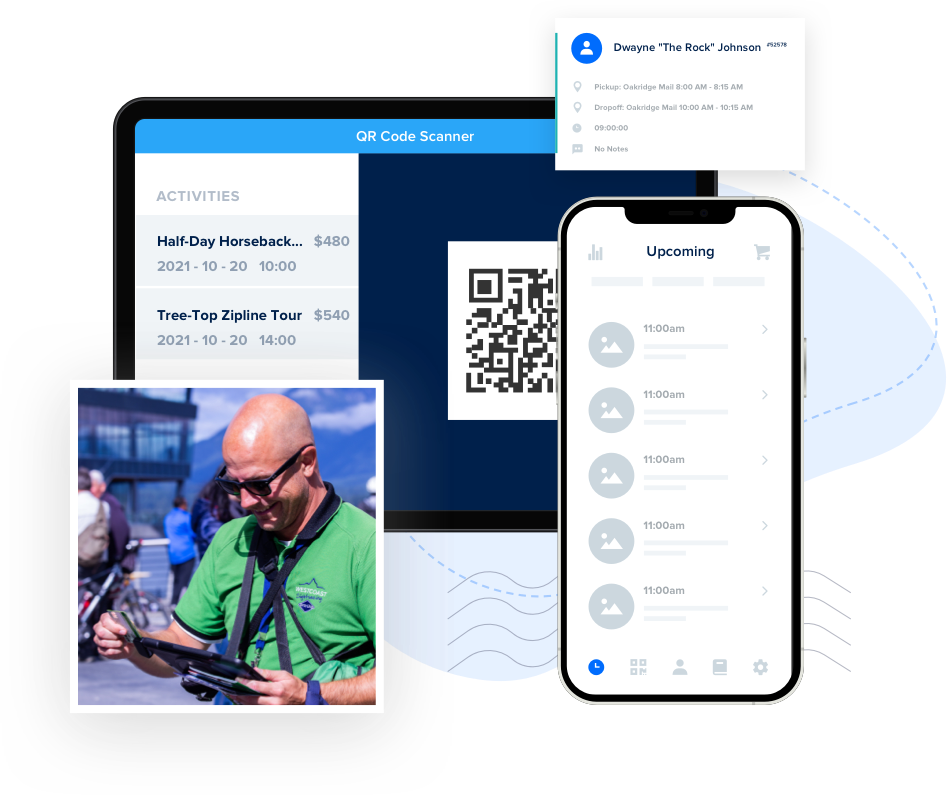 View upcoming activities with ease
Reference Upcoming Activities on the home screen to find the next available tour, activity or ride and book guests in seconds.
Accept bookings and process payments
Run quick and easy in-destination bookings, take walk-up reservations, and accept payments.
Make Check-Ins Faster
Eliminate long lines and check-in guests from activity manifest or by scanning QR codes off tickets or phones.

Mobile Point of Sale (iOS & Andriod)
Zaui Mobile is an enhanced reservation app for tours and activity operators. The intuitive mobile reservation app delivers a simple, unified mobile experience that offers everything tours, activities, and transportation operators need to run their operations, whether from their office or on the streets. From viewing and booking upcoming activities with ease to processing payments, Zaui mobile makes the operations effortless for tour and transport operators.
Launched on March 1st 2010
Pricing
FREE
This feature is free and available for all Zaui customers.
Support
This app is supported by Zaui
Apps similar to Mobile Point of Sale (iOS & Andriod)

By Zaui
Streamline your walk-ins and how your staff transact and interact with your customers when they arrive with our dedicated POS solution for attractions, tours, and transportation.