Enrich your customer experience by adding an intuitive self-guiding and delight your customers.
Easy Connect with Vox City Walks
Effortlessly connect your Zaui online booking system with Vox City Walks, opening up new opportunities to resell their tours hassle-free.
More Upselling Opportunities
Combine Vox City Walk sightseeing experiences with your tours and activities, offering a unique package for your guests.
Automated Customer Communications
Vox handles customer communications whenever you resell their tours on your Zaui-powered website.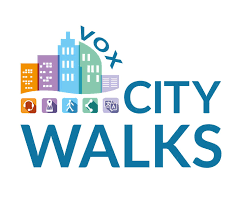 Vox City Walks
Born in 2020, Vox City Walks is a unique sightseeing concept and is operated locally by an exclusive partner. Customers join and leave guided walking tours at their leisure, using our advanced mobile app to locate their nearest tour guide and view departure times. The 24hr, 48hr and 72 hr passes further offer customers unlimited access to a range of self-guided sightseeing features.
Launched on March 1st 2022
Pricing
FREE TO INSTALL
When you sell Vox City Walk tours from your Zaui system as a one off or maybe part of a package there could be commission rates applied with Vox City Walks. Please refer to your commercial arrangement with Vox.
Ideal if you wish to add self-guided options for your customers
Risk free way to tack on additional revenue
Expand your product offering easily without additional market development
Support
This app is supported by Zaui
Apps similar to Vox City Walks

By Zaui
Zaui offers a real-time connection to the Galaxy Connect platform, enabling your Zaui system to reseller any service available with suppliers in your area using Galaxy Connect.