Connect your Zaui system directly to your Tripletex accounting system for real-time data delivery, making your accounting process easy and simply.
Real-Time Data Delivery
Data is delivered into Tripletex as it happens from Zaui.
Consolidated Accounting
Simplified accounting from Zaui direct to Tripletex so your accountant never needs to change their processes.
Instant Live Inventory
Zaui direct connection give you access to live inventory, provide a better customer experience and achieve higher conversion rates.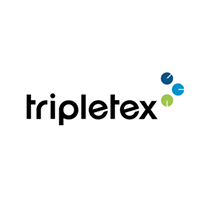 Tripletex Direct Connect
Operating in Oslo, Norway, Tripletex is a complete, cloud-based financial management software composed of various modules that meet a wide range of clients business needs. Tripletex, trusted by over 50,000 companies operating across Norway, is dedicated to arming small and medium businesses with insights for making smarter, data-driven business decisions. The integration with Tripletex gives you the ability to streamline workflows, send real-time data and revenues, cut down on manual processes and save thousands of hours of administrative work.
Pricing
LESS THEN 1,000 BOOKINGS
9NOK / trans
For those businesses starting but want to leverage automated accounting.
Real-time Data Delivery
Update to 1,000 transactions / month
1,001-10,000 BOOKINGS
7NOK / trans
For business in growth mode.
Real-time Data Delivery
Update to 10,000 transactions / month
MORE THEN 10,000 BOOKINGS
5NOK / trans
For enterprise businesses
Real-time Data Delivery
Update to 10,000+ transactions / month
Support
This app is supported by Zaui
Apps similar to Tripletex Direct Connect

By Zaui
Create custom reports with the Zaui Report Builder and explore a world of data from your Zaui system. Automated report scheduling and exporting.