Customer Self Managed Bookings
Allow your guests to directly retrieve their booking, edit simple booking details, and process additional payments and refunds with the self-edit booking feature on Zaui's online booking engine.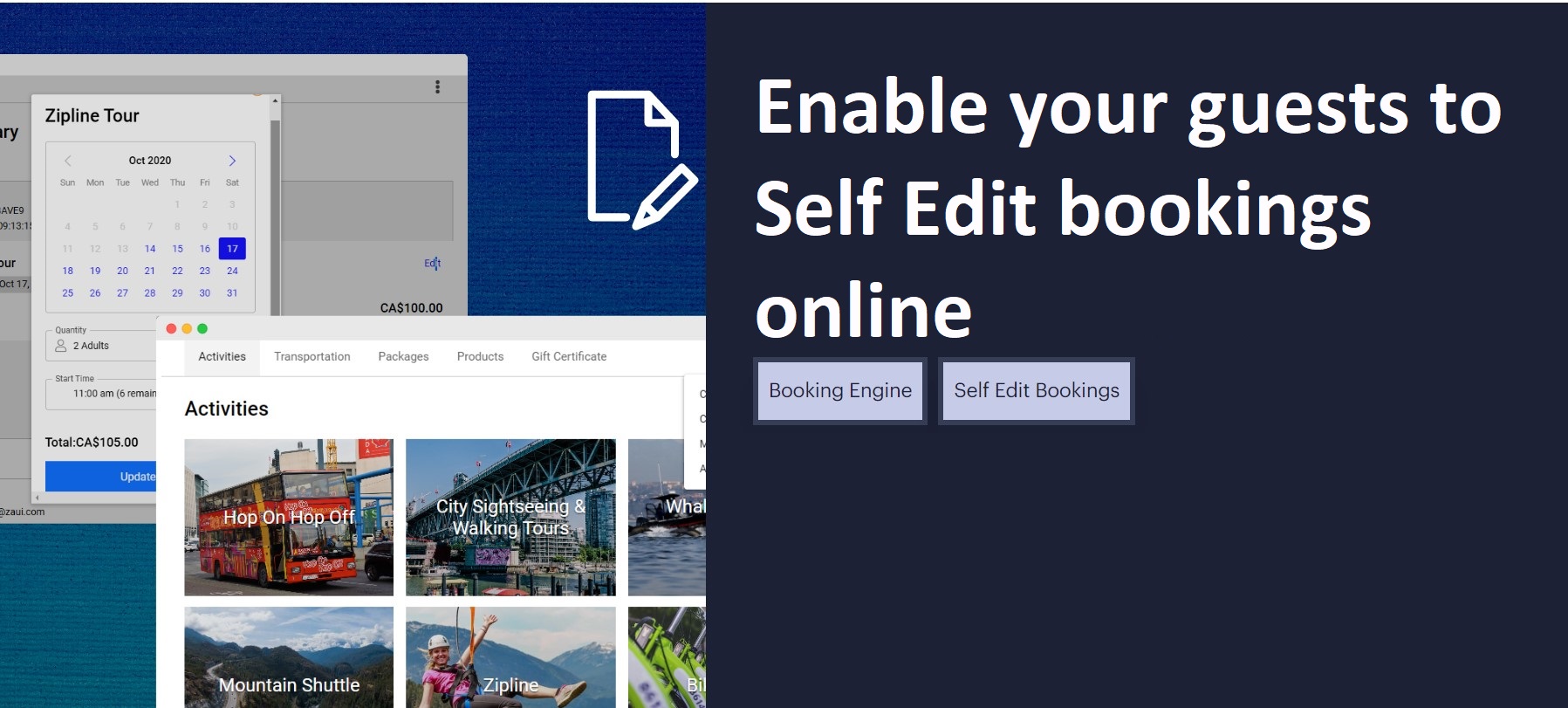 More Flexibility for Guests
The self-manage feature provides guests with more flexibility and control over their bookings. They can edit guest details (name, phone, email), number of guests, processing payment totals and refunds, booking dates and times, and pickup locations.
Better Resource Management
The stress-free trip management experience takes a load of phone calls off your team so they can focus on delivering safe, memorable experiences.
Better Customer Experience
Empowering your guests with the ability to edit their bookings without relying on your front staff leaves a lasting impression on them.

Customer Self Managed Bookings
Manage my booking feature on Zaui's online booking engine enables tour and activity operators to enhance their customer experience. Guests can directly edit their booking from the "Manage My Booking" link up to 24 hours before the start of their activity. Manage My Booking can also be accessed within the site's booking engine and from the email booking confirmation. When changes are made, guests will receive a booking confirmation and copy of their updated reservation via email—a feature that can be set up and enabled by operators.
Launched on January 1st 2022
Pricing
FREE
This feature is free and available for all Zaui customers.
Support
This app is supported by Zaui
Resources
Apps similar to Customer Self Managed Bookings

By Zaui
Add this feature to your Zaui system and easily offer privatized experience for your customer, and take bookings from your online booking engine easily.

By Zaui
Reach more guests worldwide and allow them to book in their preferred language